Surgeon of the month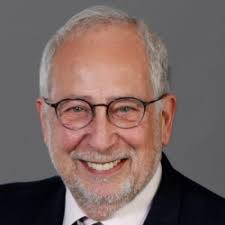 Dr. Michael Scheflan
Tel Aviv, Israel
Biography of Dr. Michael Scheflan
ISAPS professor of Plastic Surgery,
American & Israel Board certified in General Surgery and Plastic Surgery.
Private Practice. Tel-Aviv,Israel
Medical school:Switzerland and Israel
General Surgery training:New York (Albert Einstein & Mount Sinai University) and Boston (Harvard University)
Plastic Surgery training Atlanta Georgia,(Emory University)
Past affiliations: Medical College of Virginia, Tel Aviv Medical Center.
Past president – Israel Society of Plastic Surgeons
Past president _ Mediterranean Society of Plastic Surgeons
International guest Member of ISAPS, IPRAS, ASAPS, ASPS, ISPS
Past National Secretary for ISAPS Israel
Author of more than 150 publications, books and chapters on:
(Breast Reconstruction, ADM and Tissue reinforcement,Breast Aesthetics, Breast implants, Fat grafting, Body Contouring, Facial rejuvenation)
Recipient of:
Carl Moyer Award.(ABA 1978)
James Barrett Brown Award (AAPS 1984)
Raymond Villan award (ASAPS 1986, 1995)
Malliniac lecture Award. (ASPS 2013)
Best international collaboration paper Award. (PRS GO 2015)
Breast Reconstruction leader ambassador (Alpheon 2015)
Main interests in: Aesthetic & reconstructive Breast Surgery, Facial   rejuvenation and Body contouring, Fat grafting and ADRC's