Surgeon of the month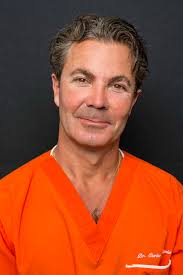 Dr. Charles Ranquist
Saltsobaden ,Sweden
Dr Charles Randquist has been practicing aesthetic plastic surgery full time since 1996 and opened his own private 24 bed, 2 OR hospital, Victoriakliniken in Stockholm, Sweden 2000.
Dr Randquist has been a Board certified Plastic surgeon since 1996 and received his degree at Karolinska Institute and Karolinska University Hospital, Stockholm and Sahlgrenska University Hospital, Gothenburg, sub specializing in Microsurgery.
He has for the last decade been a speaker all around the world on various Cosmetic procedures emphasizing a post surgery natural appearance.
Since 2005 Dr Randquist has been offering Master classes/ Preceptorships in "How to run your best breast practice" based on the principals of the five P´s sharing his experience on Breast implants, with live surgery, combining surgical technique and practice management, at Victoriakliniken, Stockholm, Sweden.
The principals of the 5 P´s is sharing 21 years of experience in Private Practice how to achieve best Short and long term results based on –Patient selection & Education – Proportional thinking – Planning –Performance – Postoperative care.
The foundation for success with a Breast augmentation is good surgical and aseptic techniques and safe proper planning. The Principals of the 5P´s applies to any breast implant regardless of implant type or design, enabling surgeons using different manufactures' implants to participate gaining knowledge about fundamental principles.
Dr Randquist is a contributor in the book "Best Practices" by Ann Kaplan.
He is also the author of chapter 23 in "Aesthetic and Reconstructive Surgery of the Breast" by Elisabeth J. Hall-Findlay and Gregory R.D. Evans. The chapter title is "Highly Cohesive Textured Form Stable Gel Implants: Principles and Technique".