Surgeon of the month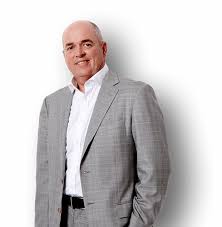 Dr. Garry Buckland
Sydney, NSW
Dr Buckland is a Specialist in Plastic, Cosmetic, and Reconstructive surgery, with extensive experience in all aspects of the specialty. He is a Fellow of the Royal Australasian College of Surgeons (FRACS), and a member of the Australian Society of Plastic Surgeons (ASPS) and the Australian Society of Aesthetic Plastic Surgeons (ASAPS).
Dr Buckland graduated from the University of Newcastle in 1987, with First Class Honours and the University Medal. He initially trained at the Prince of Wales Hospital in Randwick and obtained his FRACS in General Surgery. He then undertook further post-fellowship training in the subspecialty of Plastic and Reconstructive Surgery, obtaining his second FRACS. The FRACS is recognised as the highest level of surgical training within Australia and, in 1999, the NSW Health Commissioner Inquiry into Cosmetic Surgery upheld the Royal Australasian College of Surgeons as the benchmark for surgical certification.
Dr Buckland specialises in Reconstructive, Cosmetic and Revisional Breast surgery.
He is passionate about surgical education, multidisciplinary care optimising patient experiences both pre and post operatively.